We are advancing an innovative peace movement for today's world
For the past half century, "peace" has often been practiced through ceremony and symbol. It's time we make it active.
At Peace Studio, we are reaching and engaging storytellers across all disciplines to build a movement that leads to a more empathetic and less divided world.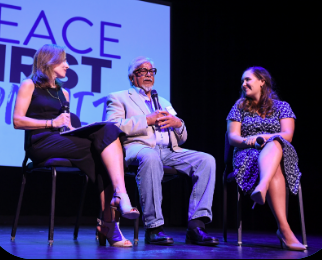 Find out about our organization, our leadership, mission, and the results of our work so far.
Ready to partner with us towards peace? You can become a contributor to our cause, or participate yourself.